120cm 4ft Radar Motion Sensor T8 LED-rör
Eliminerar slöseri i lågtrafikområden när starkt ljus inte behövs.
Strömförbrukningen sjunker från 18W till 4,5W i vänteläge.
Vid behov är ljusutgången en extra ljus 1800 lumen med överlägsen ljuskvalitet.
I avsaknad av mänsklig trafik dimmerar röret automatiskt till 30% av sin maximala effekt.
Ny mikrovågssensorteknik
Normalt arbetar i standby-läge, vilket ger bakgrundsbelysningsnivåer vid 350lm.
Sensor kommer att upptäcka minsta rörelse inom ca 8 meter.
Utgången lyser sedan till 1800 lm i 30 sekunder innan den återgår till vänteläge, om inte ytterligare mänsklig rörelse detekteras.
Ljus kommer att förbli ljus för människor som bor i området, även om de gör endast mindre rörelser.


Funktioner:
Det ultimata inom energieffektiv rörbelysning
Full ljusstyrka när detekterad rörelse sjunker till 20% ljusstyrka i vänteläge (ingen rörelse).
Inbyggd mikrovågs rörelse sensor.
Mycket effektivare än tidigare PIR-sensorer.
Lätt att installera, passar Allmay LED-röret i din befintliga fluorescerande T8-lampa.
Poly-karbonat och aluminiumkonstruktion.
Låg energi alternativ till en standard fluorescerande batten
Ultra-ljusa LED: låg strömförbrukning med ökad livslängd
Slim design: erbjuder en snyggare och modern lösning på traditionella battens

Tekniska parametrar - LED-rör med mikrovågsrörsensor
| | |
| --- | --- |
| Power consumption | 18w in bright mode/ 3w in standby mode |
| Fluorescent T8 tube equivalent | 36w |
| Input voltage | 85-265VAC, 50-60Hz |
| Power factor | 0.92 |
| Lumen output | 1800lm bright mode/230lm standby mode |
| Color temperature | 6500K |
| Color rendering index (CRI) | >70 |
| Composition-diffuser & casting | Polycarbonate |
| Operating temperature | -20 to +50 ° C |
| Service life | 35000+hours |
| Detection angle | 120 ° |
| Detection zone | up to 8 m |
| Standby power consumption | <1w |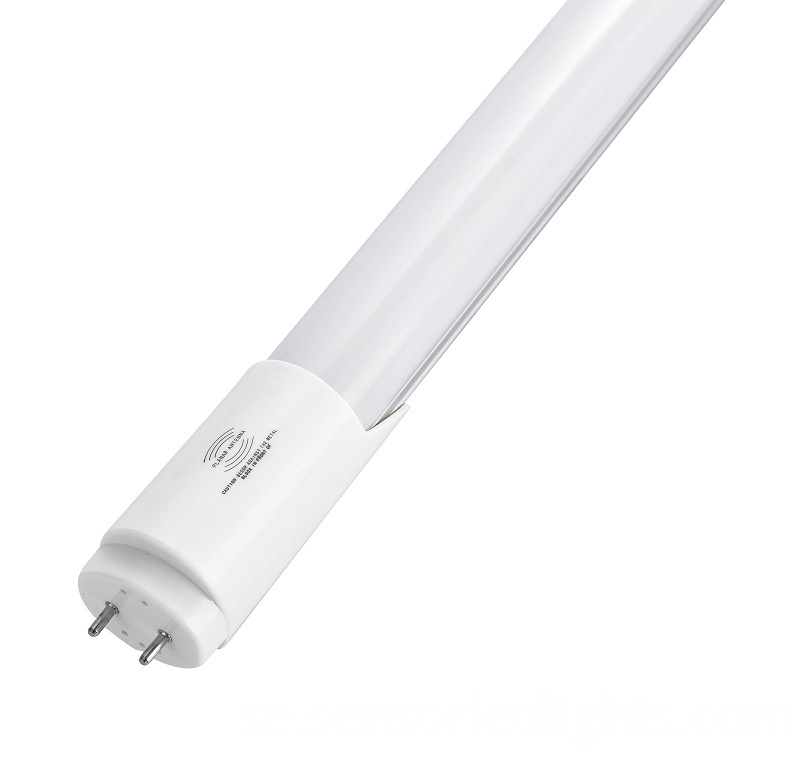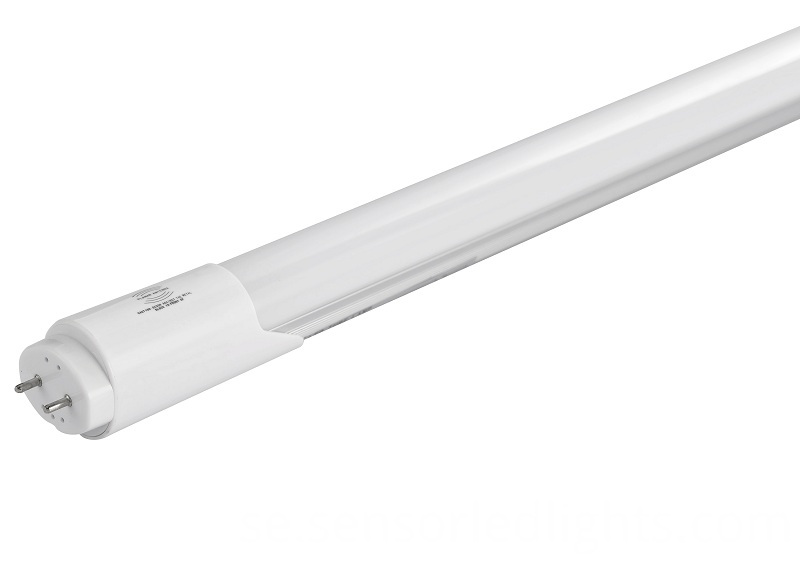 Användningsområden:
Idealisk för områden där trafiken är sällan men bakgrundsbelysning är fortfarande viktigt för säkerhet och säkerhet.
Parker, trappor, korridorer och gångvägar. Lager och distributionscentra. Källare, tvättrum, ingångar och utgångar.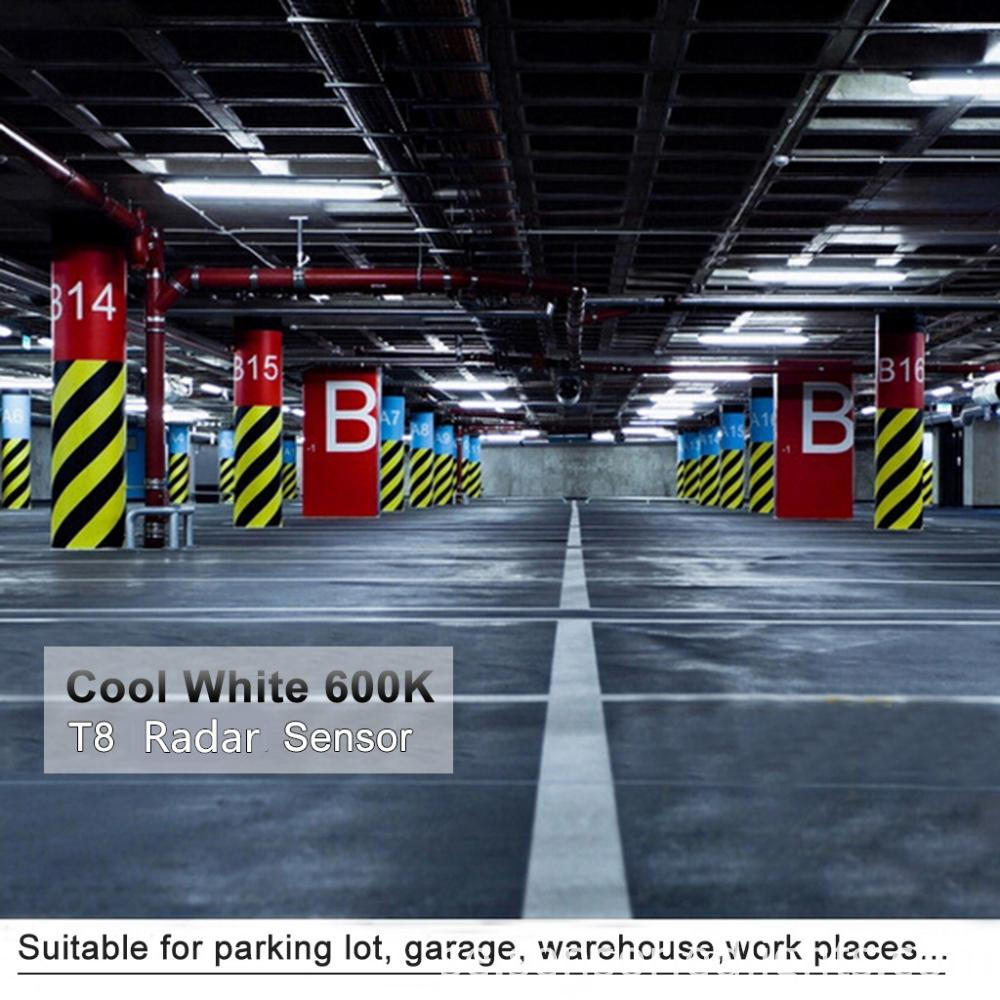 Produktkategorier : Mikrovågssensorlampa > Mikrovågssensor LED-rörlampa