85-265VAC 4FT Radar Mikrovågsensor T8 LED TUBE / LED-rör / T8 rörlampa
Rörelsesensor LED Rörljus är speciellt konstruerad för underjordisk parkeringsplats, garage, lager, tunnelbana, trappor, allmän plats. Vårt sensorlampa kan automatiskt styra ljuset PÅ / AV eller 100% ~ 30% Belysning, med Människor, Bilanvändning. Ge säkerhet och säkerhet. och sparar energi 90% än Tranditional lysrör ljus.
Huvuddrag
1. Använd SMD2835 som ljuskälla, lång livslängd, låg förlust och energibesparing.
2. Antag konstant strömstyrkrets, Universalinspänning: 85-265vac, kan matcha spänningen över hela världen. CE, RoHs godkänd.
3. Hög effektivitet, lysande jämn, inget mörkt område, ingen död ände. Lägre värme.
4. Aluminiummaterial med högt värmeledningsförmåga. Hög transmittans PC-omslag, hög densitet koppar G13 hållare.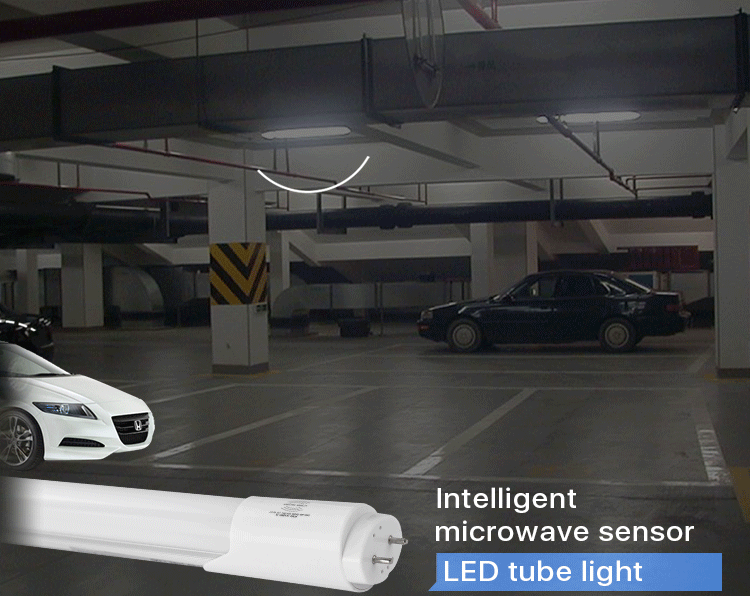 Fördel:
Det ultimata inom energieffektiv rörbelysning

Full ljusstyrka när detekterad rörelse faller till 20% ljusstyrka (eller av 0%) i vänteläge (ingen rörelse).

Inbyggd mikrovågs rörelse sensor.

Mycket effektivare än tidigare PIR-sensorer.

Lätt att installera, passar Allmay LED-röret i din befintliga fluorescerande T8-lampa.

Poly-karbonat och aluminiumkonstruktion.

Låg energi alternativ till en standard fluorescerande batten

Ultra-ljusa LED: låg strömförbrukning med ökad livslängd

Slim design: erbjuder en snyggare och modern lösning på traditionella battens
Ansökan
Industriell belysning: Fabrik, lager, etc.

Kommersiell belysning: Kontor, Supermarket Hotell, Restaraunt, Utställningshall, etc.

Offentlig belysning: Residens, Bibliotek, Sjukhus. Skola, MTR station, Tågstation, Busstation, Flygplats. etc.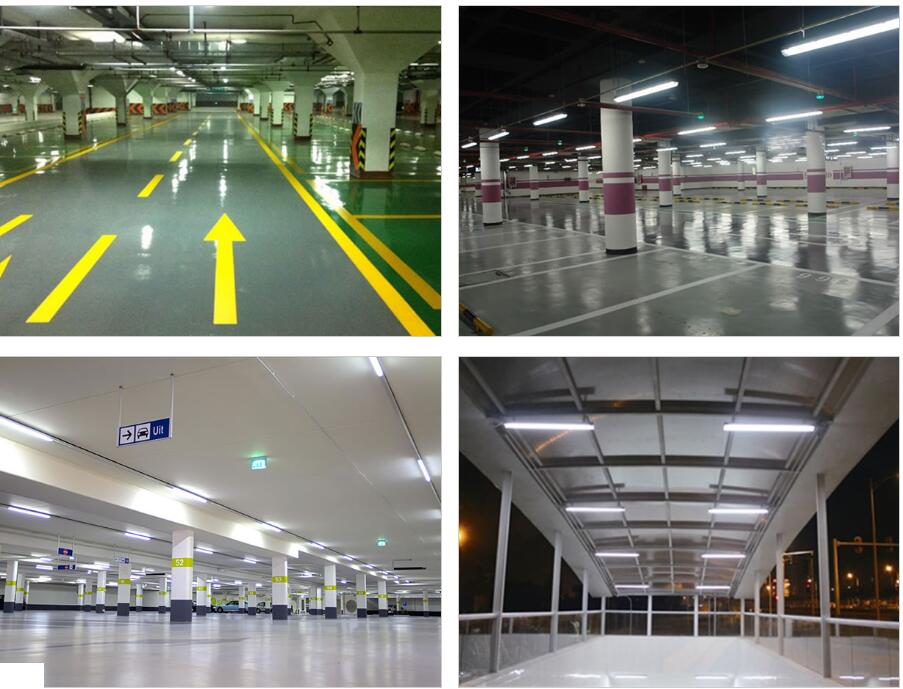 Tekniska parametrar - LED-rör med mikrovågs PIR Radar Se nsor
Power consumption

9W in bright mode

/2-4W in standby

18W in bright mode/

2-4W in standby

Input voltage

85-265VAC, 50-60Hz

85-265VAC, 50-60Hz

Power factor

>0.92

>0.92

Lumen output

900lm /230lm standby

1800lm /230lm standby

Color temperature

2700K, 6500K

2700K, 6500K

LED Source

48pcs SMD2835

96pcs SMD2835

Color rendering index (CRI)

>70

>70

Beam Angle

120 °

120 °

Composition-diffuser & casting

Polycarbonate

Polycarbonate

Operating temperature

-20 to +50 ° C

-20 to +50 ° C

Service life

35000+hours

50,000+hours

Detection angle

180 °*360 °

180 °*360 °

Detection zone

up to 8 m radius

up to 8 m radius

Standby power consumption

<1W

<1W

Plug/Socket/Base

T8 size / G13 Base

T8 size / G13 Base

Diffuser

Frosted diffuser

Frosted diffuser

Housing construction

Aluminum & Polycarbonate cover

Aluminum & Polycarbonate cover

Dimensions

Dia 26 * 600 mm

Dia 26 * 1200 mm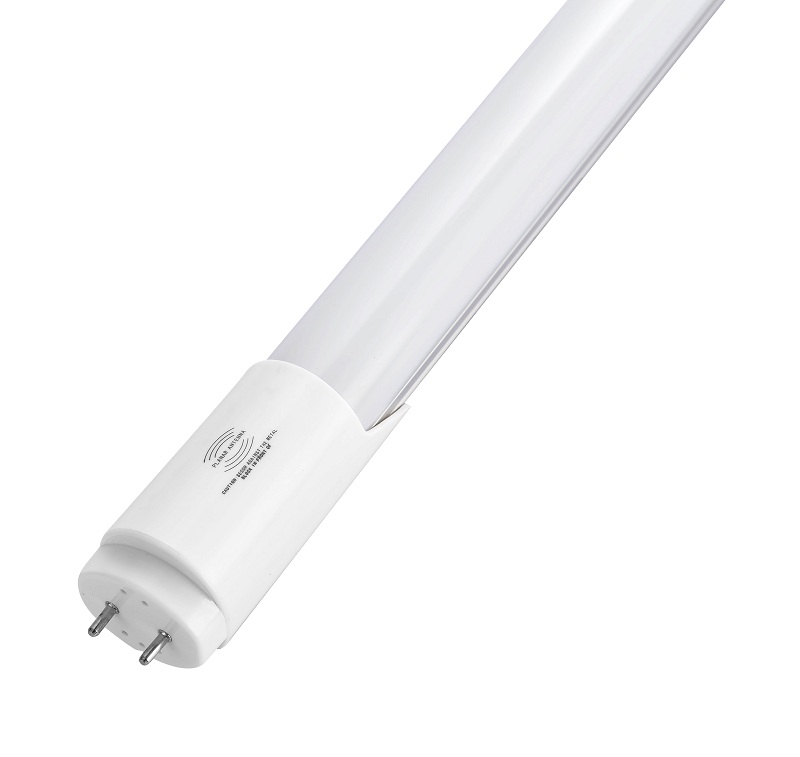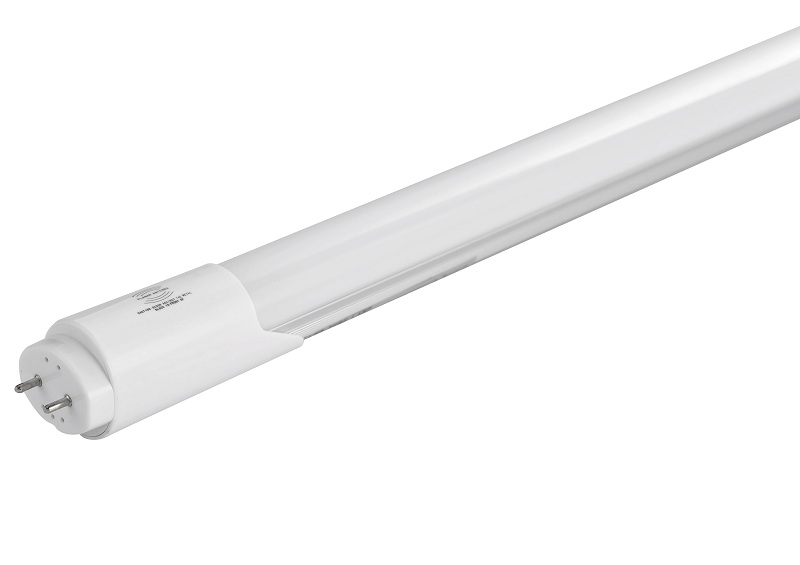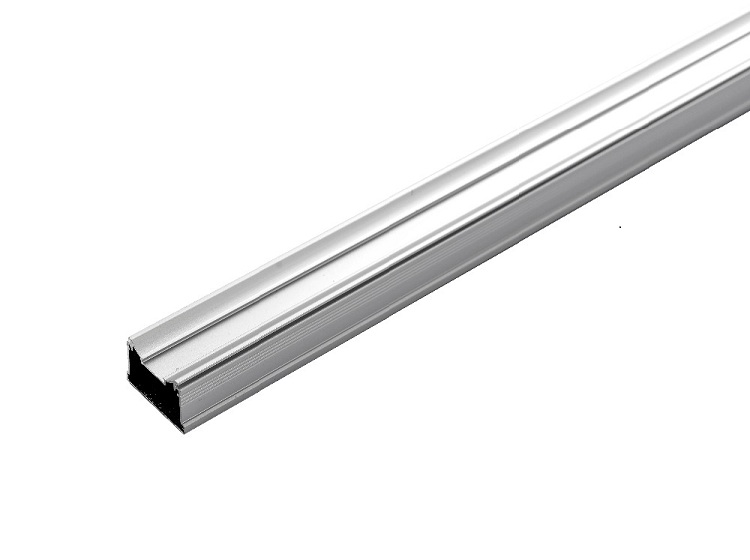 Mikrovågssensor LED-rörlampan har två typer :
Typ A. Bi-pin G13 G13 LED T8 rörlampa med rörelsessensor
Typ B. Integrerad mikrovågs T8-rör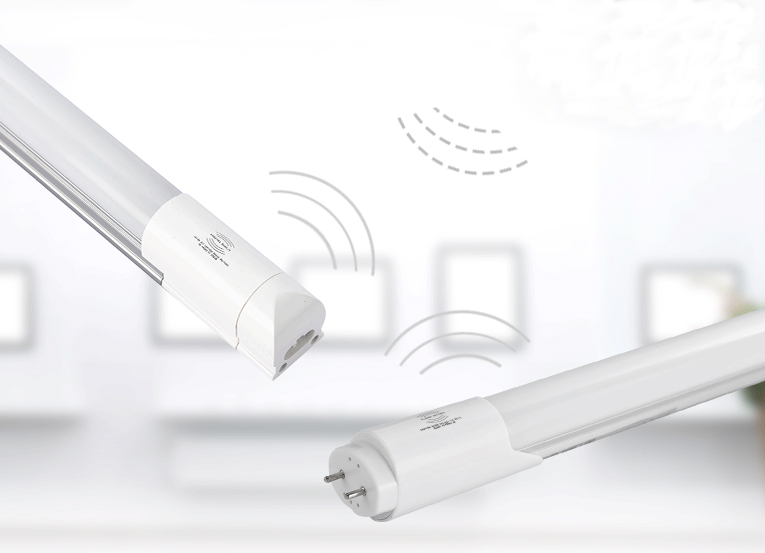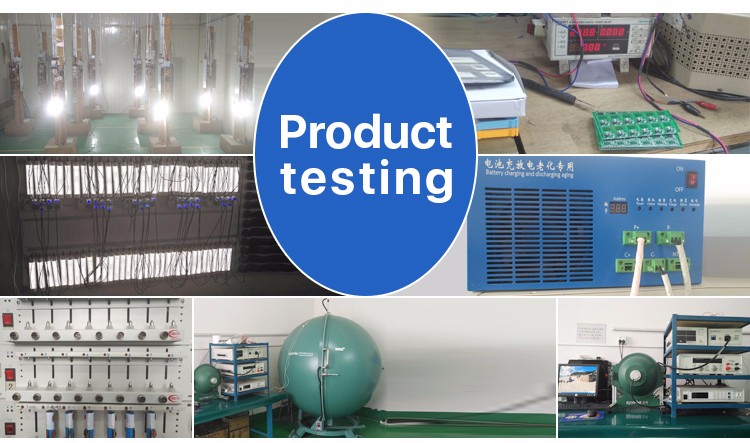 Rörelsesensor LED-rörets åldringstest före leverans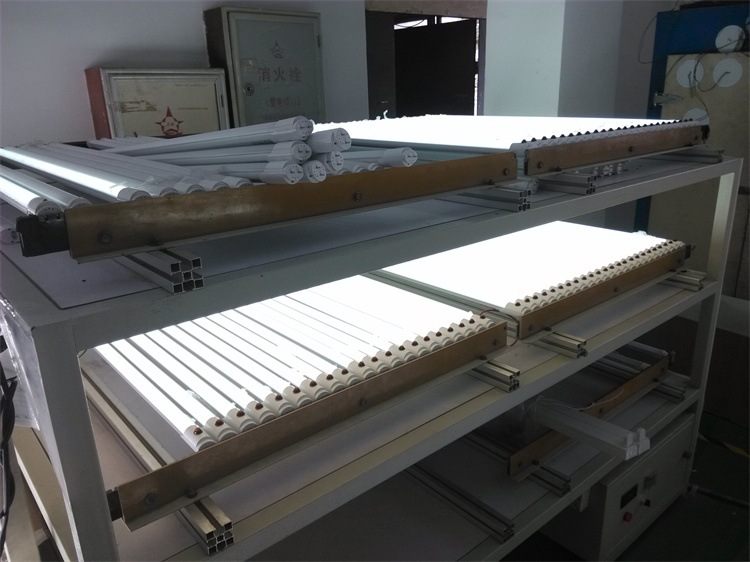 Sensorrörlampa 100% testning före paket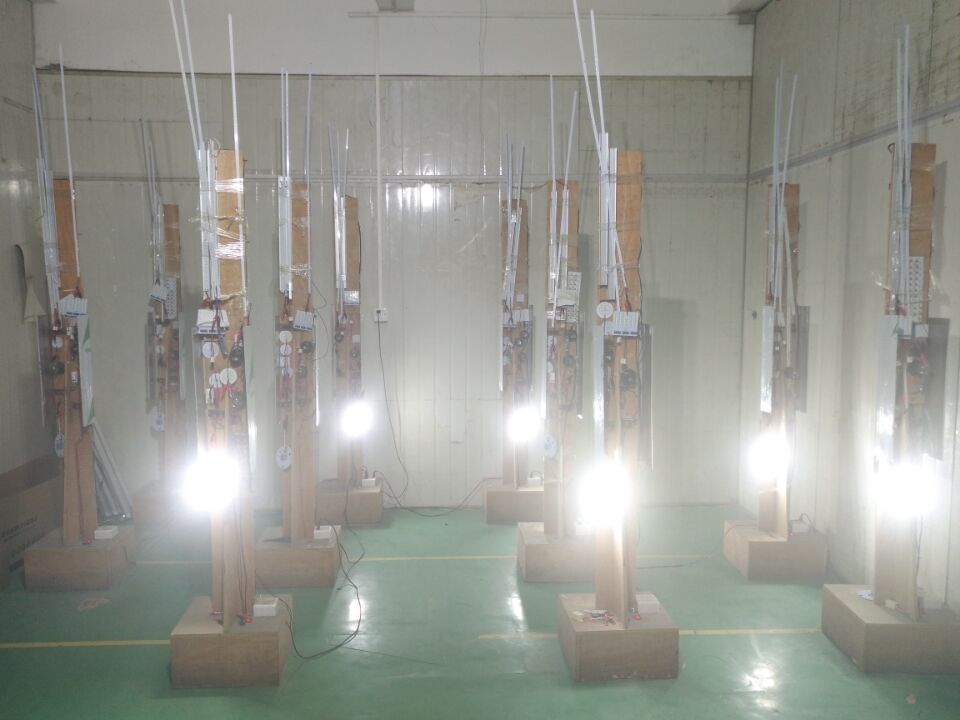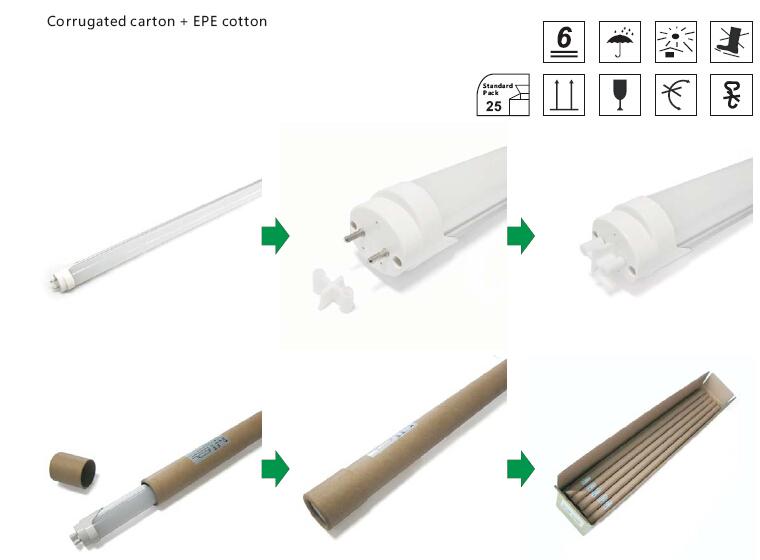 Leverans:
Provbeställning: FedEX, DHL, UPS, TNT, EMS International Express (dörr till dörr)
Bulk Order: Fartyg med internationell express, flygfrakt, hav.
Betalningsvillkor
Vi accepterar betalning med T / T (Banköverföring), L / C, Western Union, Kreditkort. etc.
För provorder accepterar vi 100% betalning före produktion.
För bulk beställning, 30% -70% betalning i förväg, balans före leverans.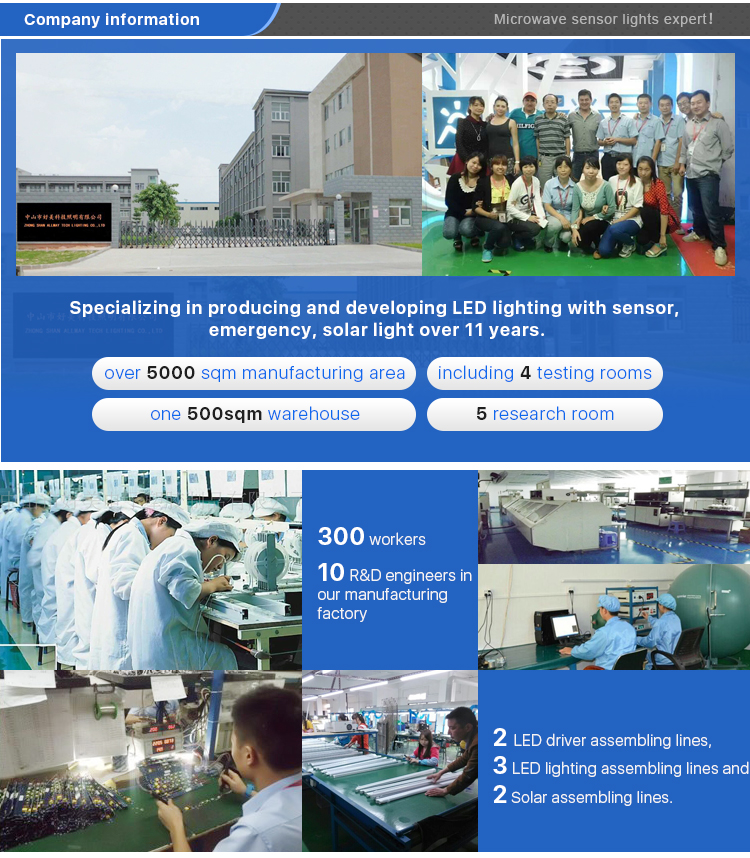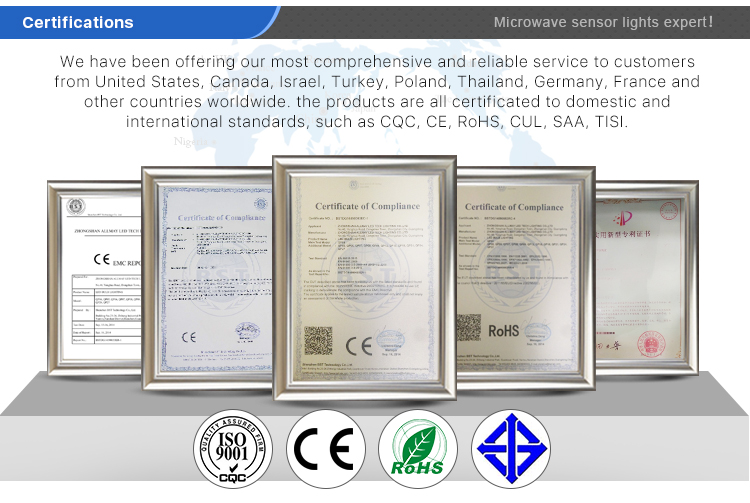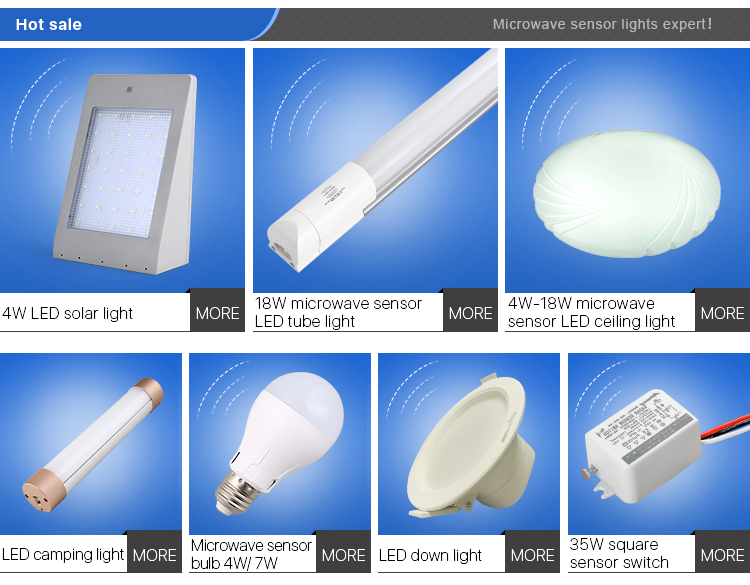 Produktkategorier : Mikrovågssensorlampa > Mikrovågssensor LED-rörlampa